Bringing to you a product you MUST TRY.  I have never been someone who thought one salt was particularly more exciting than another – and then I went to Natural Products Expo East and tried Celtic Sea Salt.  Are you like me?  Then you must give Celtic Sea Salt a shot and see the difference.  (NOT a paid review, I promise!!  Just thought it was *that* good!)  Plus did you know that salt actually has benefits for your diet?  Yup, we actually need a limited amount of salt in our bodies.  From what I've learned there are still reasons to watch your sodium intake and avoid the processed foods that will shoot it through the roof, but using a naturally raw, unrefined, and naturally harvested product like this one in reasonable quantities can provide important nutrients that the body needs.  Check out the articles here and here for some interesting benefits of salt, and most interestingly, this op-ed in The New York Times.
Back to Celtic Sea Salt.  At the Expo they provided little samples on cucumber and other veggies, and I could tell it was something great, but it wasn't until I got home and played with cooking with it that I could truly tell the difference.  Starting with the basics, Makai Pure.  Salt has always just tasted … salty … before.  However, described on their website as "the purest sea salt in the world, derived from over 2,000 feet below the surface of the ocean using sustainable harvesting methods," this actually has a flavor, a freshness, something that really adds a brightness to your dishes.  I have never cared about a particular salt before, but this will become a staple in my pantry.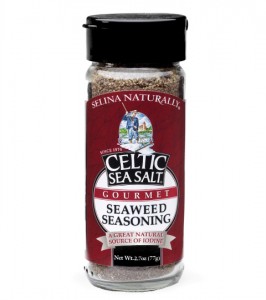 Next up, their Seaweed Seasoning.  Containing Organic Dulse, Red Shiso, Organic Onion, Organic Kelp, Wildcrafted Wakame, and Wildcrafted Kombu, this is naturally iodine rich, and provides a perfect vegan-friendly way to create that ocean-y flavor.  It made the perfect substitution for the seasoning in the only chickpea salad recipe I have found that I truly love and that actually is reminiscent of tuna salad, from Fat Free Vegan.  It also is an additional way to add the oh-so-important, and sometimes elusive, fifth flavor – umami – into your vegan diet.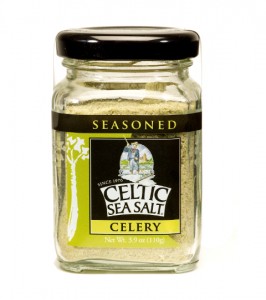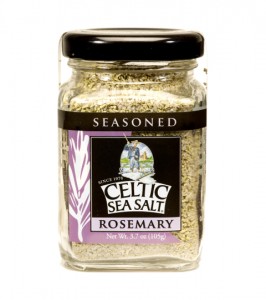 Last but oh-so-not-least, their Seasoned Salts line. Their rosemary blend is exquisite. I want to pour it on everything I make now.  I haven't gotten a chance to try the others (celery and applewood smoked) but I am excited to do so.
Drooling yet?  :D  They have generously provided sample sizes of everything pictured for me to send to 2 lucky readers!  Simply comment below and winners will be chosen randomly on Friday, November 15th.  For additional chances to win, follow me on facebook and/or share this post on facbook, and leave additional comments telling me that you did each.  Good luck!!  And ENJOY. :D