Oh, that also happens to be delicious.  That works for everyone right? :)
So today's post takes a small detour from my mofo theme (ok I know *technically* MoFo is over, but you don't think I'd leave you hanging and not finish the alphabet do you?! :) ) to join the amazing community of the Virtual Vegan Potluck.  What is a virtual potluck you might ask?  Good question!  I encourage you to check out the potluck homepage – and everyone else's wonderful dishes! – but basically it's a big virtual party where we all connect online and enjoy what everyone else "brings".  I'll be linking at the end of this post to the dishes before and after mine, and from there you can scroll through the whole party!
So I decided to bring this wonderful pizza I've been experimenting with.  Gluten free, low(ish) carb, vegan (duh), rosemary infused crust, with a creamy white sauce topped with caramelized red onion and turnip greens.  The whole thing combines to have the delicate feel of the perfectly balanced flavors of a gourmet flatbread, but with the cozy comfort food feeling of pizza on a cold rainy night.  Drooling yet?  :)
Gluten Free, Rosemary Infused, White Pizza with Caramelized Onions
Crust:
3/4 cup cauliflower florets
1 C almond meal
1 C chickpea flour (also labeled as garbanzo bean flour)
2 1/4 t yeast
5 sprigs rosemary (at least – one or two more could work :) )
3/4 t baking powder
1/2 t sea salt
1/2 t sugar
1 t apple cider vinegar
scant 1/2 C hot water
3 t olive oil
Sauce:
4 oz tofu
3/4 C soy milk
1/2 t salt
3 T nutritional yeast
1/2 C raw cashews
1 T lemon juice
fresh ground pepper to taste
Toppings:
1 medium red onion
olive oil
~3 C turnip greens (or other, if these aren't readily available)
1. Preheat oven to 425.
2. Add all dry ingredients for crust (starting with and including the cauliflower florets and rosemary) to the bowl of a food processor.  Pulse briefly to combine.
3. Mix the hot water, vinegar, and olive oil, and stream into the bowl of the food processor while mixing.  Allow ingredients to become thoroughly combined.
4. Line a pizza pan with parchment paper (or thoroughly grease the pan, but mine stuck a little, so I'll be trying parchment paper next time).  Pour crust batter over parchment and smooth out to an even layer.
5. Bake for 10 minutes or until very lightly golden.  Remove from oven and set aside.
6. While crust is baking prepare sauce and toppings.
7. Chop onion into small pieces, and saute in olive oil over medium high heat.  After about 5 minutes lower heat to medium (or a little below) and stir occasionally, being careful not to let them burn.
8. While onions are sauteeing, add all sauce ingredients to a high speed blender and combine until smooth.
9. Chop greens into bite size pieces.  Add to saute pan just a minute before removing from heat, just for long enough to slightly wilt.
10.  Pour sauce over baked crust, and smooth to cover evenly.  You may not need all of it, so adjust accordingly.  Save the extra to use as a cream sauce over pasta.  :)
11.  Add onions and greens mixture on top.
12.  Bake whole pizza for 11-13 more minutes.  You want the sauce to thicken, but for the crust not to burn.
13.  Remove from oven and let cool for a few minutes before cutting.
Enjoy!!
And then… proceed to your next course:
Or… go back and enjoy that last one some more…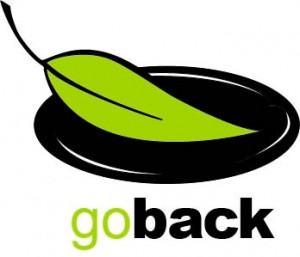 :)